---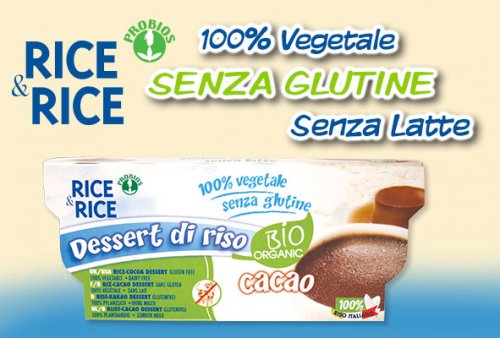 I am celiac and your dessert of rice Rice & Rice cocoa has been proposed to me, but above the pack I couldn't ear striped aic; can I also be sure the product is gluten-free guaranteed?
You can certainly keep calm! The striped ear is a trading symbol granted by the AIC (Italian Celiac Association), which certainly makes the product suitable for celiacs recognizable to the costumers, but also the words GLUTEN FREE, written on the package ensures that the product is not subject to gluten contamination in any part of the production process.
This statement can only be used if the product meets a set of features related to the control on the raw materials and the process of transformation that guarantee a gluten content below the limit that is 20ppm. Products bearing this mark are subject to checks by the competent authorities.
All three rice desserts Rice & Rice in the cocoa, vanilla and caramel tastes are part of the many Probios products presents on the AIC handbook and have then passed an accurate selection by the Association to be present on this important publication, renewed annually.