---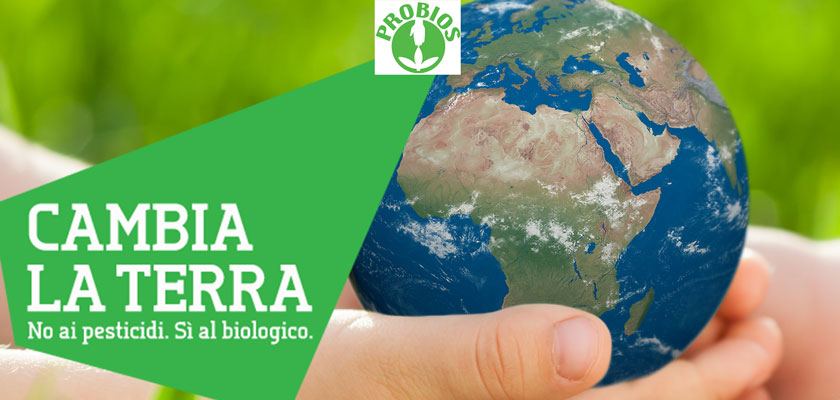 As you might know, during the last few weeks, we followed the web campaign #ipesticididentrodinoi, that told us, through the voice of its protagonists, about a scientific experiment conducted by an Italian family who decided to follow a 100% organic diet for 15 days.
The initiative, promoted by the project "Cambia la Terra", was born with the goal to raise awareness on the negative effects that chemical herbicides and fertilizers used in agriculture have on our health.
Yesterday, in Rome, the results  of family D's blood tests before and after the experiment have been shared and analyzed. The results will be astonishing, let's discover them together!
The result is that, out of the
16 urine tests
– 4 for for each family member – analyzed by a specialized laboratory in Brema,
13 of them gave positive results
, with huge differences in comparison to the ones analyzed before the dietary change (only 2 test didn't show any positive result). Mom, dad and two kids, 7 and 9 years old: for all of them and for all of the chemicals analyzed, the levels of contamination  went from high to low, and often, almost to irrelevant. The
"decontamination"
worked for some of the most used pesticides in conventional agriculture (clorpirifos and pietroids) and for
glyphosate
, the pesticide public opinion and many scientists are still discussing about on an European scale.
Thanks to this experiment, that we decided to support, we underline once again the fact that chemicals present is food from traditional agriculture – also the ones that respects the limits established by law, as most food consumed in Italy does – does not vanish and accumulates in our organism, with consequences that haven't been completely analyzed yet.
Important results that show how organic agriculture could definitely contribute to our wellness and help us making our world a better place. Probios, Italian leader in the distribution of organic and vegetarian food, was in fact born with the conviction that organic food is not just a matter of business, but also an ethical choice, with benefits on our health and on the environment.
To know more, visit the website
cambialaterra.it
and see the video where family D shares its experience and results here:
https://www.youtube.com/watch?v=6NQjvk8XFSA
.