---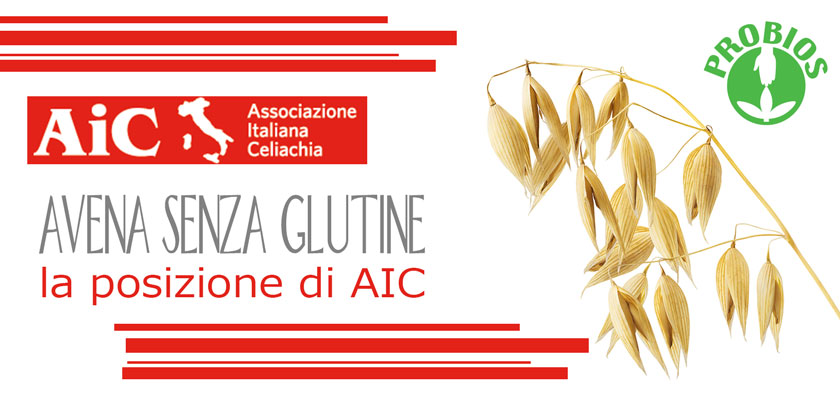 After years of cautious attitude, the Italian Celiac Association (AIC) assumes a new position on the possibility to include oats in the celiac diet.
As confirmed by the
Director of Food, Nutrition and Health Department of the Health Institute
and
Coordinator of the Scientific Committee Board of AIC
,
Marco Silano
, the Company believes that the
majority of celiacs can include oats in their diet
without adverse effects.
AIC
advises to consume only
products included on the National Register of the Ministry of Health
: products made with special production techniques and coming out of a rigorously controlled supply chain so they get into the range of
reimbursable foods by the National Health System
.
The AIC underlines that those products that substitute bread, pasta, bakery products and flour can get a ministerial notification only if they are products from an authorized establishments and submitted to label notification procedure.
For the products with oat in Italy there this is an
absolute novelty
: thanks to the checks that are performed from the collection of raw materials to the packing of the finished products you can ensure compliance with the parameter required by the law relative to the gluten content that has to be lower than 20 ppm. In the case of the raw material oat, the very first stage of growing and harvesting is crucial as the grasses are natural crops of the oats coltivations which raise the risk of contamination. Thanks to the correct precautions during the years it was possible to obtain a raw material free from contamination and therefore workable guaranteeing the absence of gluten traces.
Probios, with its gluten-free brand "Altri cereali", was the first in Italy to launch a new line made from gluten-free oats, that is included in the national register of the Ministry of Health and therefore payable by the NHS.
Ideal for those who suffer from
food intolerances 
but still want to enjoy a breakfast or a tasty and healthy snack, the line consists of: oats
pie
, oat blueberry
tart
, oats
cake
, whole oat
biscuits
  and with hazelnuts,
oats hearts
stuffed with cherries,
oats delizia
with peach and apricot.
The whole range of Altri Cereali is loanable by the NHS
.