---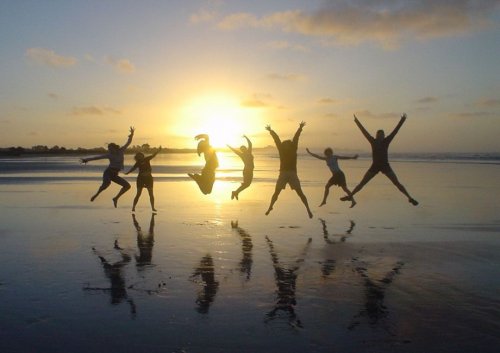 Joy is expressed in different ways and each of us has his own.
We feel it for small or large events, special moments, for a news, a gesture or a simple smile.
These are just some examples of the many that can provide us joy, the important thing is that during our lifetime, the moments of joy are infinitely more numerous than the moments that cause us sadness.
We need to emphasize these moments leading them to the stars, fill them ourselves and ensure that everything we have around benefits of it. It must be like a general infection that allows us to elevate our state of life and to not let the sad moments prevail.
We must not be afraid to express our joy at the most, we do not have to repress it or to worry about what those around us think, but we have to act so that everyone can benefit from.
Among the moments of joy in my life, I wanted to share with you what I feel for the 35-year history that Probios celebrates this year.
A company that in recent years has had a path of continuous growth, establishing itself among the top companies in the biological in Italy. Being the brand most diffused abroad, Probios is present in over 48 different countries; spending the day with a growing number of employees who work with us with team spirit, passion and serenity.
ALL THIS IS A BIG REASON OF JOY.
We wanted to dedicate this year to the various moments of celebration as a sign opposite to the moments of crisis and sadness that they want to throw to us. All this is not for myopia about the current situation but for the belief that with joy we can more easily overcome any obstacle.
Celebrations started from the contest "Win Probios and fly to Jamaica," which, in addition to be a wonderful trip, will also allow our loyal customers to receive many gifts, will reach its peak at the fair of Sana in September. In these four days those who visit the Probios' stand will find continuous events, surprises, attractions and gifts.
Surely in addition to many new moments of joy, for this reason we can't wait for you to return from vacation!
With sympathy and joy,
FERNANDO Favilli
President Probios LTD