---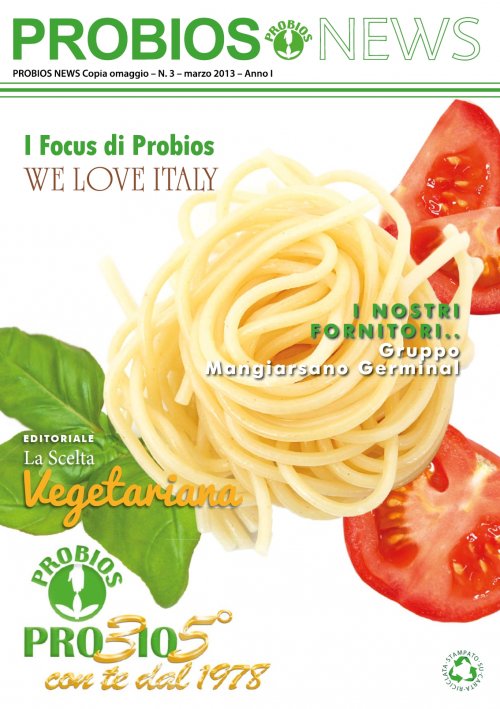 HOW TO CHOOSE AN ITALIAN PRODUCT as ACT OF LOVE TOWARDS OUR LAND Increasingly, consumers are demanding explanations and assurances about the products grown and processed in Italy. If finding a product from the shelves which is praised as "Made in Italy" is something simple, it is not so easy to figure out if this, in addition to being produced or manufactured in Italy, is made of Italian ingredients.
It is here that the consumer needs to become a proficient expert of the terms permitted by the regulations for the labeling. The risk that you can more frequently soccomb to is to buy a food which is "Made in Italy" with raw materials that could be found in Italy without diffculty but that instead come from the other side of the world; not to mention the cane sugar typically Cuban or Argentinian, or cocoa that is barely to find hailing from of our peninsula.
The consumer, persuaded to make an ethical choice by choosing a flagship product, is belittled when he discovers that the tomatoes he has in his pantry, the olives used for olive oil, or wheat pasta, that he imagined were grown under the sun in our beautiful country, actually come from abroad. Pay attention, we do not want to say that an organic foreigner product is not healthy or lacks of guarantees (the competent authorities shall implement the controls provided and Italian importers require serious analysis on raw materials selecting foreign manufacturers with care and attention).
We think, however, that the consumer has the right to make informed choices about his purchases.
But what does it mean to prefer and promote a product grown and processed in Italy?
It means saving a lot of miles in transport and thereby reduce pollution, it means to encourage and support organic agriculture of our country as a logical consequence that safeguard the precious ecosystems in our country, it means to give support to local farmers (especially necessary in this difficult period), it also allows immediate and streamlined controls throughout the production chain.
Unfortunately, the logic of the "lowest price at any cost", has shifted more and more often the supply of raw materials at bargain prices to foreign markets, causing over the years, a gradual abandonment of the cultivation of our lands, and creating the abandonment of fields.
These are just some of the reasons why Probios for many years, has adopted a policy of research, promotion and protection of Italian food heritage, committing every day to propose to their consumers products of the territory: the flour used in baked goods both sweet and savory and pasta, tomato, rice and maize present in our gluten-free products, grains, legumes and vegetables, and much more. Our "diamond" is without a doubt our line NATURA TOSCANA which praises over 80 references made from ingredients grown and processed within our region, Tuscany ... allow us to have a little and healthy pride!
Probios with Natura Toscana, going against the inordinate selection made only in order to increase production and profits by penalizing the nutritional richness and quality of agricultural materials, offers a variety of grains and legumes forgotten over time with a high nutritional value and taste, which boasted an important role in the diet of our ancestors. And it is for this reason that Probios decided against the most trends of the market, to protect and reward producers who bravely reproduce these crops which are now rare, and have to be considered as a valuable asset, even if it means giving up to definitely easier gains. The conscious consumer who buys, has a great tool in his hands: simply the "label".
In our labels there is located all information for an informed and free purchase: the list of ingredients and allergens represent the specific composition and quality characteristics of the product recipe, nutritional table shows values of different nutrients and also but not least the sourcing of raw materials.
Regarding the origin of the raw materials, the instructions on our labels are governed by EU Regulation 834 of 2007 concerning organic products, which provides for the first time and finally, the obligation to indicate the origin of the raw materials with four possibilities:
- Agriculture Italy: the product contains only raw materials cultivated in Italy
- EU Agriculture: This product contains raw material produced within the European community. It could be Italian raw materials and a single non Italian raw material. In this case, the company must at least indicate the EU.
- Non-EU Agriculture: the product contains only raw materials cultivated in countries outside Europe.
- Agriculture EU / non EU: This product contains raw material produced within the European community and in non european countries. We remind you that this information for non BIO today are not compulsory (other than for certain categories such as meat, for example, ); in the new labeling regulation which will come into force in the coming years there is a proposal for the origin of the main ingredients but there are lots of oppositions.
Through simply reading geographical indications under the EU logo and checking the claims (the messages used to communicate a real and proven feature) reported on the front of the pack, the consumer can now move towards a purchasing decision, and to the simple slogans that many companies show off, he can rebut with a simple question:
if it is produced with Italian raw materials, why is it not declared on the label? (this is the most frequently question we ask!)