---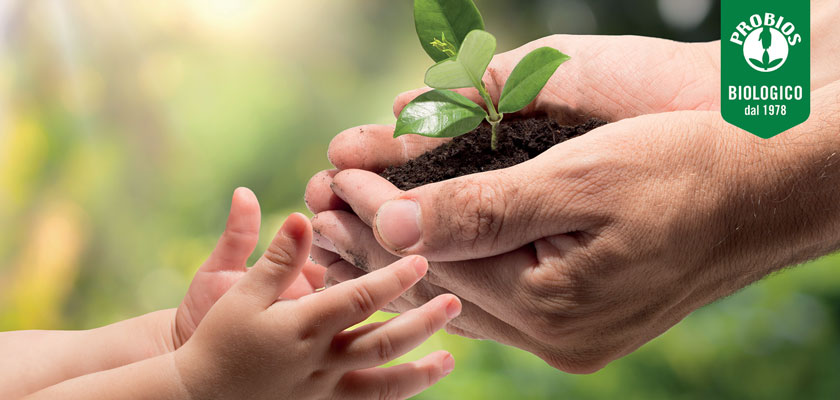 The importance of a healthy and sustainable diet is spreading like wildfire, with worldwide constantly growing figures. The reasons related to a greater purchase of organic products are given by a higher attention and awareness towards the issues of health and safety, especially if related to the table.
In response to this sensitivity, consumers are increasingly choosing organic products to feed their kids, thus avoiding potentially harmful substances.
A strongly growing trend
In addition to the key environmental component, the choice of organic food designed for children is constantly expanding due to the growing need for safety and quality. From nutrition to cosmetics, there are now many companies that are working along this path, to bring in our homes a natural product in respect of all forms of life.
Organic is synonymous with Probios
The Probios' offer has been designed to satisfy even the youngest palates: for their snack there are the
Rice&Rice gluten-free donuts,
which meet the needs of those suffering from particular food intolerances too, also available in the delicious variant with drops of chocolate. To quench their thirst, on the other hand, Rice&Rice has created delicious
natural Rice Drinks
, also available with almond or cocoa and in the practical brik with straw. Ideal for their breaks at school or kindergarten, with biscuits or cereals.
Many tasty news designed for the whole family able to go with you at any time of day, with a touch of organic!