---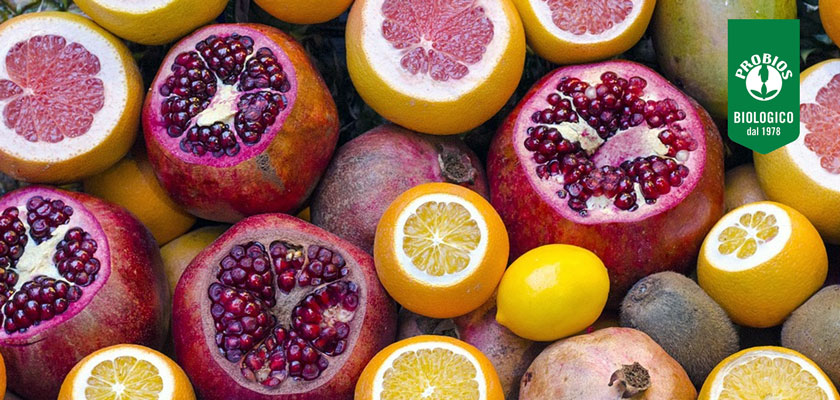 From Panettone to Pandoro to the Epiphany cakes... let's face it, during these holidays it's always difficult to restrain, but don't worry: it takes very little to resume good habits, abandon the "excess" and start filling our kitchens with seasonal products.
You know, resuming the routine, especially at the table, it's never simple, but let's see what offer us this time of the year despite the harsh temperatures and to understand what foods to opt for when you are at the supermarket.
A few suggestions in season
Let's find out what the shelves offer us in this season: let's start from the vegetable counter with spinach, turnip tops, leek and fennel, excellent for the preparation of risottos, pasta, but also soups and pot pies or simply cooked and baked in the oven with a light dressing.
Passing through the fruit counter, however, we can certainly not give up kiwis, pears, juicy oranges and grapefruits. Perfect as a snack to break the hunger, but also to lightly conclude a meal or to prepare fruit smoothies.
January's hints
Did you use all your imagination and now you are running out of ideas? We will help you with some seasonal cues to propose in the kitchen for the month of January, but not only.


Starting with spinach, for example, you could prepare some tasty stuffed puff pastry. An easy and quick idea to propose as an appetizer but also to whet your appetite at the table.


Turnip tops, instead, are ideal for preparing a nice plate of orecchiette, typical Apulian pasta.


Fennels, delicious both raw and boiled and then grated with a dusting of bread crumbs.


Kiwis, ideal both alone and to prepare tasty fruit pies.


Pears, perfect as fruit but also for a delicious cake with pear and chocolate.


Do you like these suggestions? They seem ideal to take loads of flavor without giving up the freshness of the season!
Source:
ilgiornaledelcibo.it