---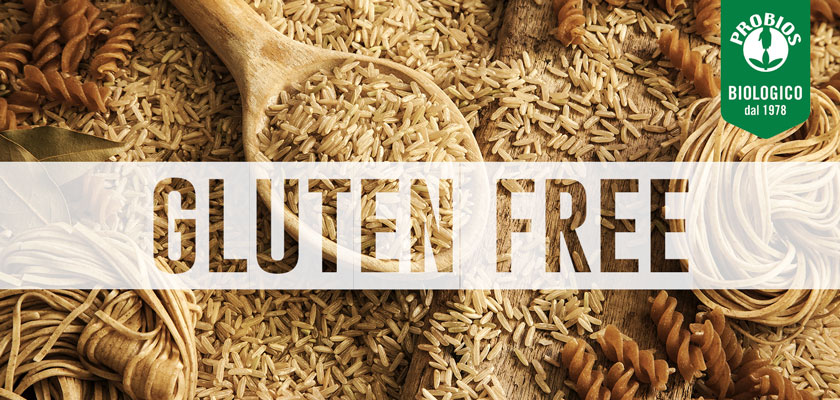 Who said that gluten free is synonymous with tasteless


Today we want to fight to debunk this myth and to make sure that a gluten free diet doesn't necessarily coincide with a taste-poor diet, indeed it will allow you to play a lot with ingredients and combinations in your kitchen creating unique recipes.
In fact, the growing number of people intolerant to gluten or suffering from gluten sensitivity has led companies in large-scale retail and even specialized shops to offer consumers an ever-increasing number of health-friendly referrals, which arise from the use of the best raw materials and a very high quality level of products.
Possiamo dunque dire che, qualora necessitiate di seguire una dieta gluten free, non avrete di certo nulla da invidiare a chi segue un regime alimentare tradizionale. Anzi, scopriamo insieme qualche pratico consiglio per non farsi mancare proprio nulla.
We can therefore say that, if you need to follow a gluten-free diet, you will certainly not have anything to envy to those who follow a traditional diet. Even better, let's discover together some practical advice to be well-fed.
Rules for a gluten free palate


Get an idea of the proposals on the market, what you can eat and what you have to exclude from your diet. If you aren't completely sure, rely on the celiac diet guide provided by AIC (Italian Coeliac Association).




Expand your horizons and read the labels closely: there are many foods that are originally gluten-free, then green light for rice, corn, quinoa, buckwheat, legumes, potatoes and much more besides fruits and vegetables.




Vent your imagination and create tasty recipes yourself: it will help you to have more control over your diet by preparing unique dishes, from the appetizer to the dessert.




Not just new recipes and new products, but also new settings! Not all restaurants have menus or kitchens designed specifically for guests intolerant to gluten, so this is a good opportunity to experiment with new places and try new dishes.


Go ahead to fantasy and to healthy and tasty gluten free recipes, you will amaze everyone!
source:
freesenzaglutine.it