---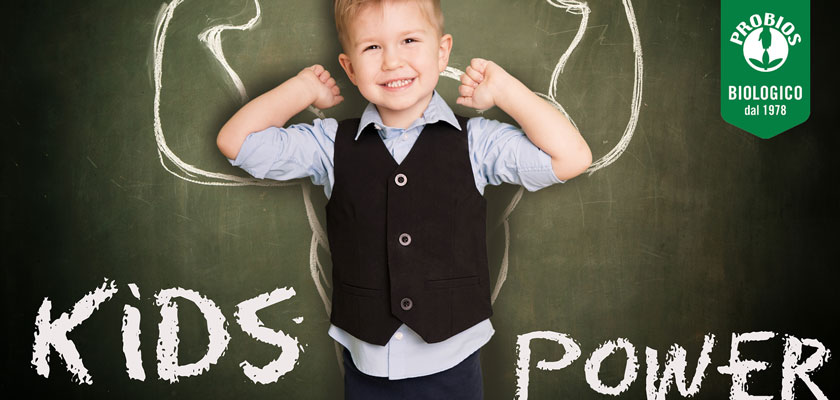 Eat well and in a sustainable way is possible on school desks too. At the beginning of 2018, in fact, the Minister for Agricultural Policies Maurizio Martina, presented a project to classify the organic canteens with the introduction of two 'medals', one of gold and one of silver, to reward the various degrees of excellence in the canteens of Italian schools.
From this point of view, according to the 2018 Bio Bank Report, the data show a positive trend in school canteens that include organic food in their menus: one canteen in four uses 70 to 100% of organic products. Numbers that underline once again the important growth of the sector and greater attention to sustainability and product quality.
360-degree education
Paying more attention to what we eat, the quality of the food we buy and the sustainability of cultivating and farming, are real values that must be cultivated since childhood. A good food education begins at the family table and continues on the school desks, with the aim of providing an educational example based on the enhancement of products that respect the environment and health.
What are the rules for using organic at school?
Probios, a promoter of organic culture for over 40 years, is very attentive to this theme. Let's look at some key definitions to identify organic products in a simple way, important words that are valid as basic rules for school catering services.


Traceability: it's very important that organic food is accompanied by a document of traceability of the supply chain that indicates origin, certification and control body.


Labeling: knowing how to read the product label is essential; the organic ones are accompanied by the green community logo and by the presence of the word "organic" as well as a series of nomenclatures.


Technical indications: addressed to the school catering service and related to the use of products such as whole flour or grains.


Small steps towards an increasingly
organic
diet.
Read also
 Organic meant for "the little ones"
Source:
biobank.it
,
foodscience.it