---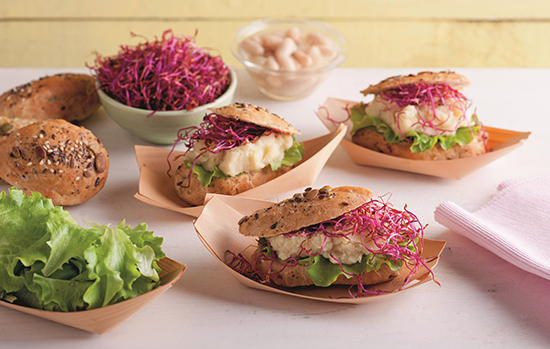 INSTRUCTIONS
Start by preparing the cannellini paté: put the cannellini beans drained from their liquid and well rinsed in the blender.
Then add the peeled garlic, tahini sauce, well-filtered lemon juice, chilli pepper and a pinch of salt.
Then blend by pouring the extra virgin olive oil until you get a smooth cream: here is your paté!
At this point, stuff your sandwiches with plenty of paté, lettuce and the previously well-washed and gently dried sprouts, so serve.